Let's introduce how a NETUKE carving is made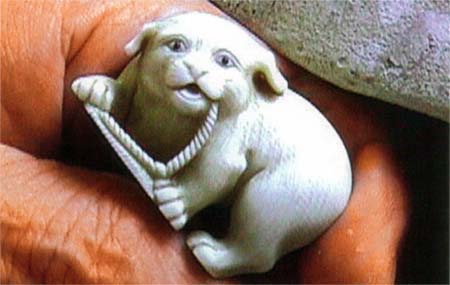 Work name "a small dog and straw sandals" (the front)
The NETUKE,which is the typical craftwork of the ivory carving,is the traditional work of art conveyed from the Edo Period. As for the delicate carving technological know-how, by the long study and the polished technology,is loved abundantly even the present day.
Taking Material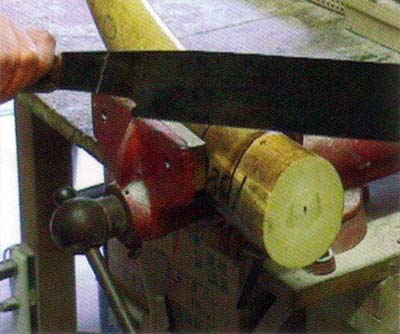 An ivory material is brought down along the finishing image.
Putting Ink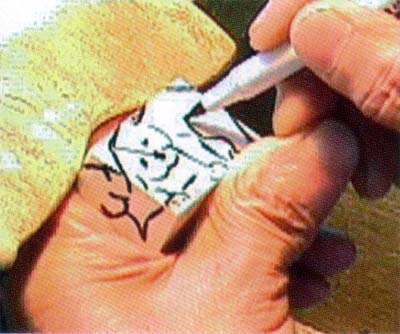 Imaged composition is drawn in the ivory.
Taking Figure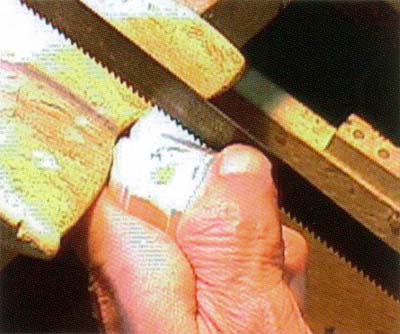 A pattern is taken along the composition by using the saw.
roughly carving①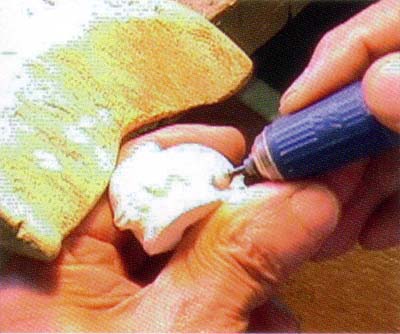 the details,patterns are made by the electromotive style tool (handpiece,minitor,etc).
roughly carving②
roughly carving with the file, circle file and so on, having the whole pattern-making.
Finishing①
the expression of the work such as the look and the movement,is shaved with the chisel.(The chisel for the ivory has blade stuck to the left.More than 30 chisels is used by the use.)
Finishing② (Polishing)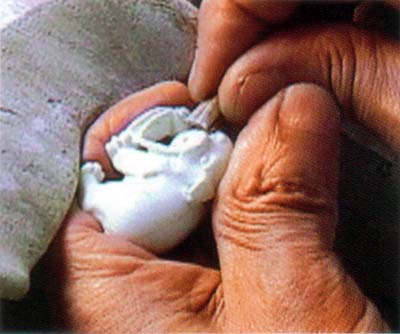 The shaved trail of the shaved work is removed by the TOKUSA, polishing sand, paper brush. The soft brilliance and luster,which ivory is characteristic of,are taken out.
Finishing③ (Hair engraving)
When an animal is a theme, it is carved with the hair engraving chisel to the details of the hair. (Finishing time is about 1 body 4-5 hours.)
Finishing(coloration)
The author name is put in, and colored it with the dye of Alnus firma(nut), and old colors are provided with the ink and completed.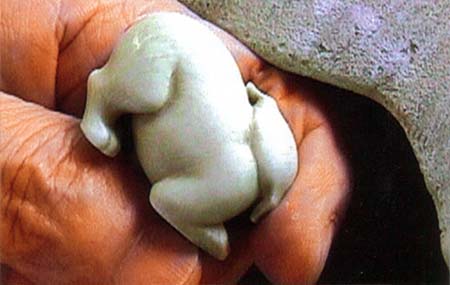 Work name "a small dog and straw sandals" (back)